Terminal automation systems providing automated tanker loading are now a key requirement for both the large storage terminal and the smaller distribution depot alike.

Automated tanker loading systems afford the user greater control of meter deliveries, accurate reporting of meter movements and increased safety during the loading process.
The iSupervisor TAS platform is an automation system that is modular in design which acts as a layer between site instrumentation and the user and can be provided as a complete terminal automation system (TAS) for the main storage distribution terminal. However, the system is infinitely flexible and can be scaled down and provided as a basic system for small depot operators.
In every case the open connectivity of the system provides the user with access and control locally at the storage facility and remotely from any location through a web interface.
EA Projects offer a range of solutions for terminal automation incorporating every requirement of the modern loading facility such as injection of performance additives and rack blending of bio-ethanol and bio-diesel.
Tailored modules are available for management of petroleum, fuel oils, liquid natural gas (LNG), liquid petroleum gas (LPG), chemical and food products.
The system provides full control of the complete tanker loading process from order entry through to Bill of Lading production and head office reporting. Multi-tiered graphical screens provide dynamic data received from site instrumentation and an integrated event log records all system activity and site operations.There are a number of detailed reports which can be exported directly in a variable number of formats or alternatively the system can be fully integrated with third party enterprise resource or accounting systems.
The system is installed at a large number of locations globally and is fully configurable in a multitude of languages including English, Spanish, Chinese and French.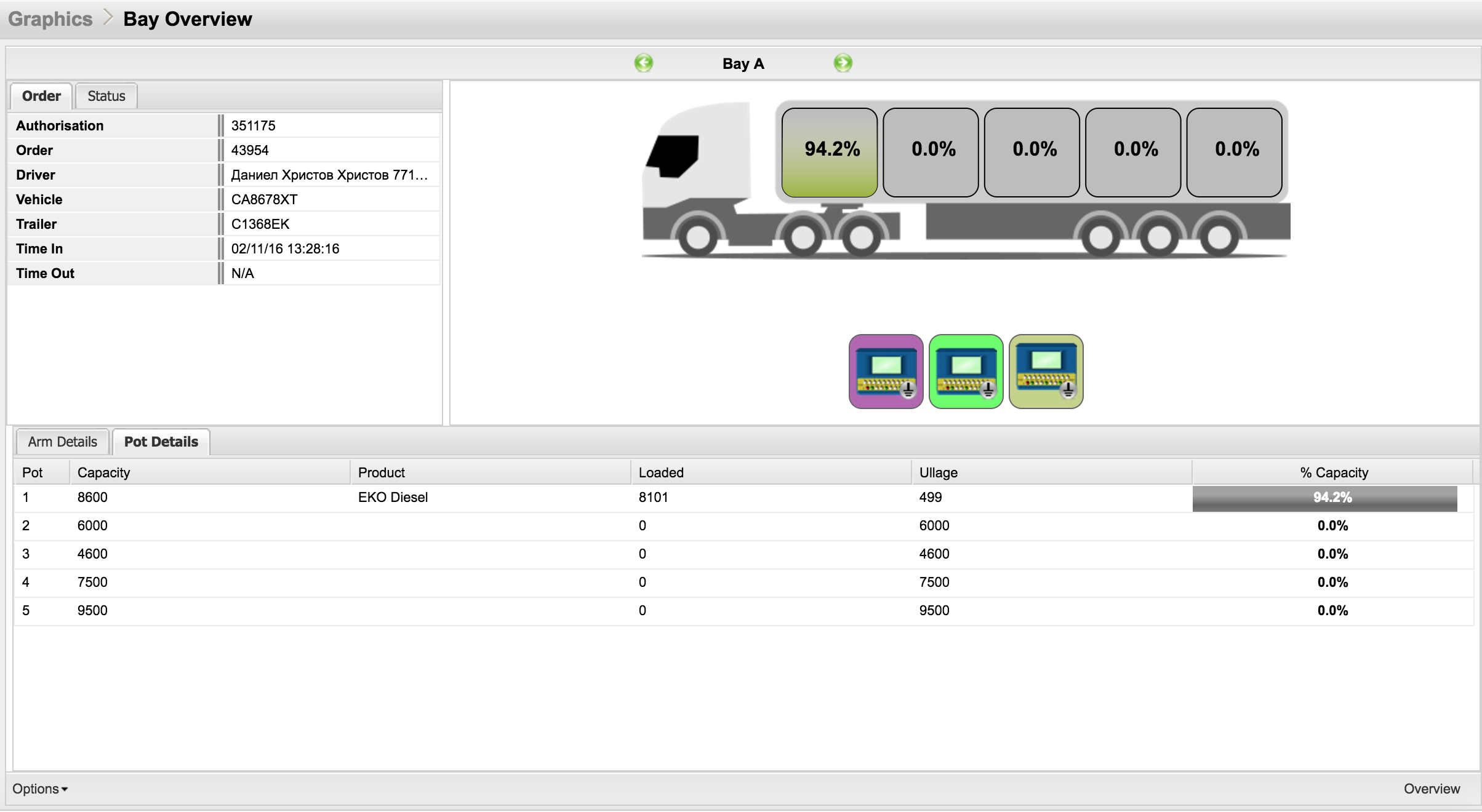 EAP have been great to work with and have provided us with a comprehensive Terminal Automation System. Working with the EAPs' team is a real pleasure. They are professionals, that are fast, correct, accurate, and you can count on them.
…
A genuine great partner, whose professional opinions and recommendations I trust.
…
The project was completed on time, thanks to the professionalism, team work, responsiveness and communicative approach of the EAP team.
Thanks for the wonderful job to the whole team."
We have worked with EA Projects for a number of years and have a long relationship with the developers who have grown with us and our business. They have consistently delivered on our Terminal  Automation System developments and ensure customer flexibility is built into their offering. We look forward to continuing this very productive relationship."